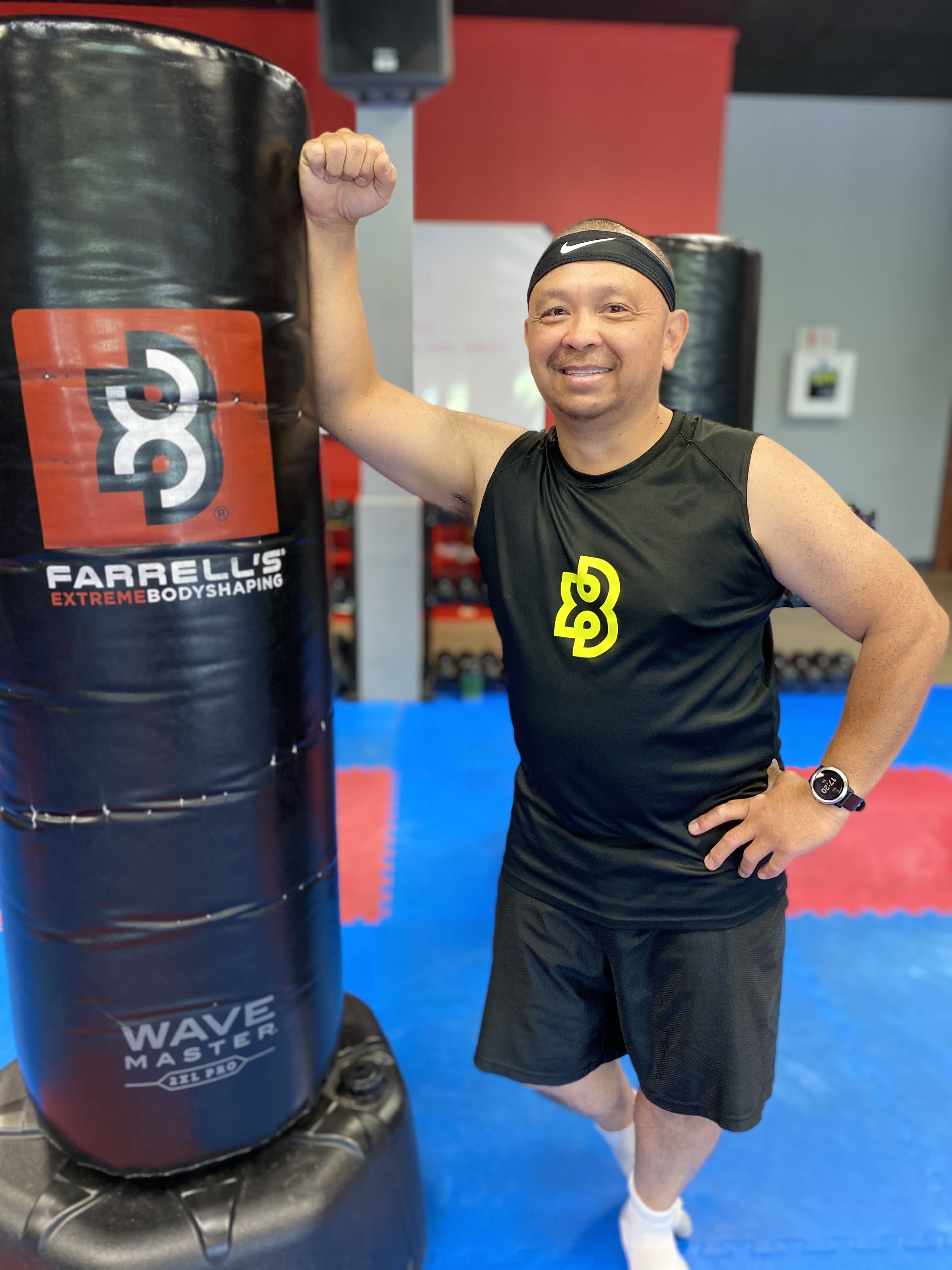 Marc Demotta
After 20 years in the military, I went back to work at a job that did not make room for an exercise regimen, especially one with a group workout environment like I was used to in the service. It didn't take long before I realized that I had fallen off the fitness wagon!
A co-worker suggested I go with him to check out a new workout program in Dubuque called Farrell's Extreme Bodyshaping. From the very beginning, I was hooked on to the 3-tier fitness program of cardio kickboxing, band strength training and nutrition, plus it had the group workout environment that I had missed for so long! I jumped into my 10-week challenge feet first and there was no looking back! After a successful 10 weeks, I felt I wanted to do even more than just becoming a fit member to continue the Level 10 lifestyle.
I signed up and became both a cardio and strength training instructor to not only improve my own form and techniques, but also those that I instructed. Again, the Level 10 attitude continues into my training and instruction to ensure up and coming FXB members hit their Level 10 and goals as well!
Future goals include climbing the different tiers of instructing for FXB as well as possibly run/own my own FXB someday!
"ACCURACY BEFORE POWER!"